From Tanki Online Wiki

Did you know that...
The game has a total of six maps with an even number of points in Control Points mode - Courage, Deck 9, Magadan, Siege, Factory, and Fort Knox.
There are four maps - Canyon, Duel, Ping Pong, and Hill - which do not contain a Control Points mode at all.
In addition, Duel is the only map that is not available to be played in both Capture The Flag and Control Points modes.
Unreleased Maps - Here you can find a collection of maps that were created either by mapmakers or by developers and were designed for testing purposes or weren't introduced into the game for unknown reasons. Few maps had appeared on the test server so they could test the upcoming propyls to be added into the game, for example, maps like Novel were meant to test the "v1" propyl back in 2010, and Depo, Bastion, and Legacy being added on the server to test the upcoming "lll-set" propyl. Some of the maps were introduced in the test server back in 2013 to give players a chance to explore them.






Unreleased Maps
2009
map_arena 2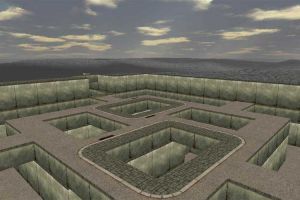 Small sized map with a platform that has four holes in it. If you were to fall in one of these you could easily go back by going on the ramps found on both sizes of the map. The map was made in 2009.









Mini Brest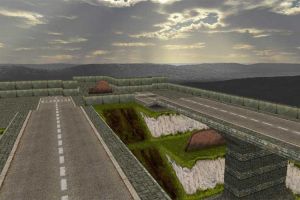 A small map mainly featured two short bridges from one end to the other with a lower level pit. It was basically a shorter version of Brest I (removed) made back in 2009.








Ruins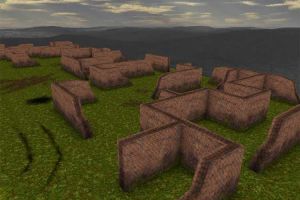 A small map that featured walls in different patterns that made like a maze-like design. Made in 2009.










Gladiator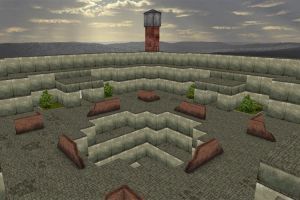 A small size symetrical map, the map includes a pit that is found at the center of it, tanks could easily fell in and self destruct. It even has four entrances where you could also fell. The map could had been good for XP/BP format battles. Made around 2009.







Babylon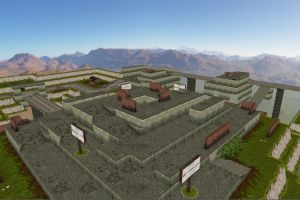 Made in 2009.










2010-2011
New Kungur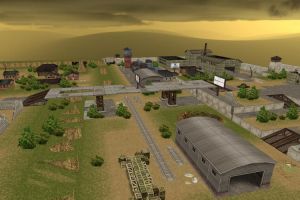 Supossely made around February 2010, it's a recreation of Kungur using the (at the time) newest propyl.










New Tribute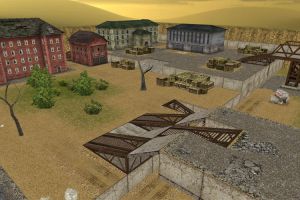 Supossely made around February 2010, it's a recreation of Tribute using the (at the time) newest propyl.










Position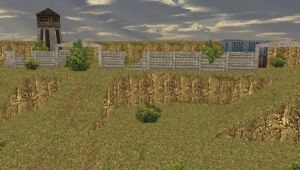 Made between 2010 and 2011.










Pedestal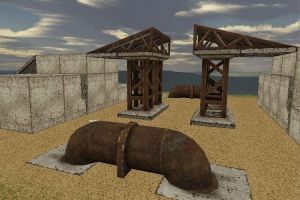 Small size symetrical island map that features two structures with ramps that tanks could drive through or jump across from above. The map was possibly made in 2010.








Astrella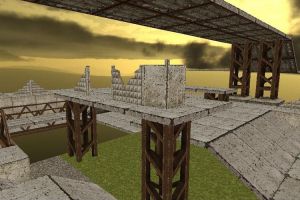 It could had been made between 2010 and 2011. The map featured tunnels, ramps, bridges, and had an elevated platform similar to the one seen in Arena.








Hangars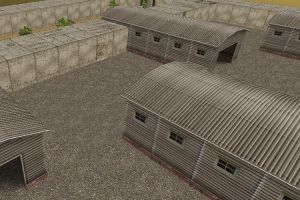 A small map divided into three sections with four hangars. Two of the three sections are spawn areas for each team while the middle section is the combat area after passing through one of the two hanagrs of their side. It was the second map from the test server, on which there was a secret room undernarth the map. It was made between 2010 and 2011.






Port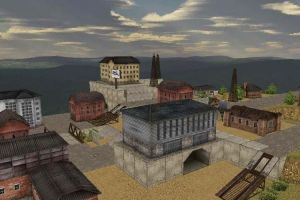 Made between 2010 and 2011.










Kingdom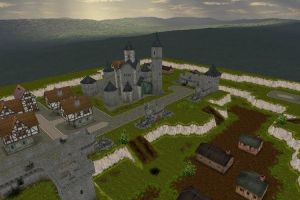 Made between 2010 and 2011. It featured an unique castle prop that was also present in the old version of Wolfstein. The prop was removed when the 1.100 update came in September 2012.








2018
Outskirts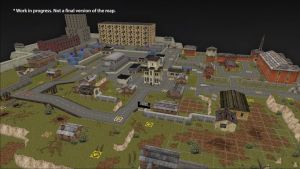 The map was made in early 2018 and announced through the V-LOG 166 in March. It was designed to be only for beginners / early ranks and in TDM mode. In V-LOG 168 April it was mentioned that the map showed poor performance on the servers and thus is going to be modified. After that, the map hasn't received any update.





2019
Chernurshka
The map was announced on Tanki's 10th anniversary but was later canceled. It was only planned but never made.










Released Maps only in the Test Server
2009
Test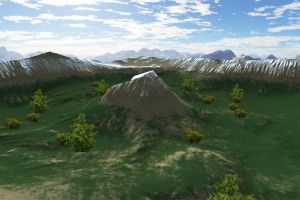 It was mainly a test map that included a single big mountain as the only prop in the map with bushes around it. Testing began in 2009 as the map was added into the servers.








Cave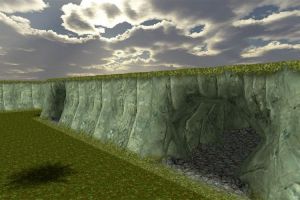 It was created to test cave props. The map was created back in 2009 for testing purposes. It had a CTF mode where the flags can be found inside the caves. Its library included cave props and bigger cliffs. Their textures did not matched the regular grass props.








Megaprops 1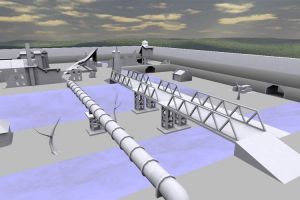 Its purpose was to test the (at the time) upcoming new propyl. The map was created back in late 2009 along with a similar map named Megaprops 2. Both maps had no texture available at the time. The propyl used to make both maps was later used on maps added between 2010 and 2011, examples are Industrial Zone, Silence, Zone, etc.







Megaprops 2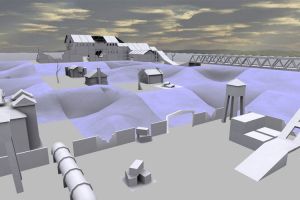 It was similar and served the same purpose as Megaprops 1. At some point in 2010 it was updated by adding textures to it and renamed as Raven.









2010
New Props 1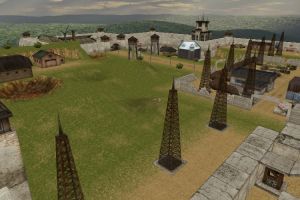 It was created in early March 2010 and its purpose was to test the new propyl at the time (used to create iconic maps like Silence and Industrial Zone). The map contained a poorly textured building that was later removed from its propyl. The map could had been planned to be released along with Novel but was possibly discarted.







New Props 2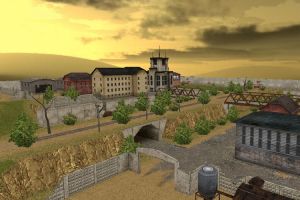 It served the same purpose as New Props 1. The map was made in early 2010 and later added in March 2010 as Novel. Here is footage of the map 9 days before being released to the game.









Raven
Megaprops 2 with textures. They were added to the map in 2010 and renamed as Raven.









2011
Crash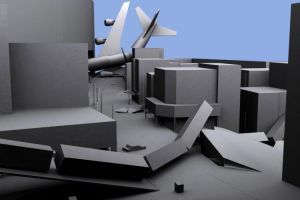 Made between 2010 and 2011. It was a Non-textured Crash map from the Tanki Online 2.0 demo.










Persia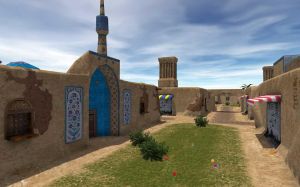 Layout was similar to Iran. It was possibly made between May and August of 2010 judging by it's development of props by the mapmaker.








2012
New Parts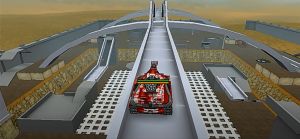 This was a map designed to test the III-set propyl that was new at the time. It was a version of Gallery that had some of its props without textures, similar to Megaprops 1 and 2. Other props were present in the map that are from a different propyl but were later re-textured. Added on the test server in late 2012.








Legacy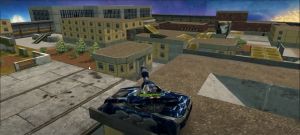 Made between 2012 and 2013. Tribute made using the III-set propyl.









Bastion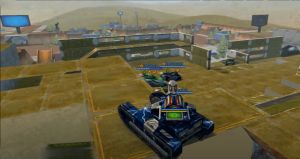 Made between 2012 and 2013.










Depo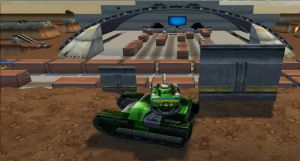 Made between 2012 and 2013.










2013
Untitled (map.xml)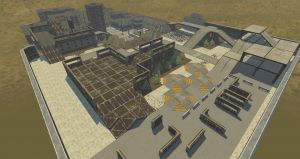 Back in 2013, there was a contest where players were able to submit their maps to the developers using the newest propyl at the time. The winners of the contest had their maps added to the game. The contest included a testing tool made by the developers to let players make their own maps. There was a map that came along with the tool. Which only goes with the name of "map". It served as an example for players to get inspired or an idea for their maps and by the looks of it could have not been designed for gameplay. The map doesn't have an official name.


Videos