Social Media Moderators
From Tanki Online Wiki
(Difference between revisions)
m

(Fixed something)

Line 2:
Line 2:
 

{{see_also|Assistants of administration|In depth: Facebook moderators|Social networks}}<br />

 

{{see_also|Assistants of administration|In depth: Facebook moderators|Social networks}}<br />

 
 
−

==Facebook Moderators Administrators==

+

==Administrators==

 

[[File:Coloring fire.png|thumb|Administrators' Paint — «[[Flame]]»|link=]]

 

[[File:Coloring fire.png|thumb|Administrators' Paint — «[[Flame]]»|link=]]

 

{|

 

{|

Line 11:
Line 11:
 

  |}

 

  |}

 
 
−

==Facebook Moderators==

+

====

 
 
 

[[File:Coloring micro.png|link=|thumb|Facebook Moderators' Paint — «[[Microchip]]»]]

 

[[File:Coloring micro.png|link=|thumb|Facebook Moderators' Paint — «[[Microchip]]»]]

Line 22:
Line 22:
 
 
 
 
−

==Facebook Moderator Candidates==

+

==Candidates==

 
 
 

{|

 

{|
---
Revision as of 15:55, 21 August 2019
Social Media Administrators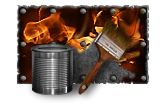 Facebook Moderators Admins perform the same functions as Facebook Moderators but they are empowered with greater authority. Also, if you want to file a complaint about a Moderator's work, you should send it to an Admin.

In the list of the Forum Members their names are highlighted in yellow.
Social Media Helpers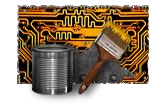 Facebook Moderators are responsible for everything related to the official FB page of Tanki Online.

They answer questions both in comments and in the page's PM, ban violators and help Community Managers with connecting growing the community.
Social Media Candidates
| | |
| --- | --- |
| | The users who decided to try out as Facebook Moderators themselves. After passing a trial period and receiving positive reviews of their work, they will become full Facebook Moderators. |
Group Members
To apply for the position of Facebook Moderator, carefully read the conditions and fill out the form attached with them.