From Tanki Online Wiki
(Added Titan XT)

Line 122:
Line 122:
 

[[File:Mammoth XT.png|left|link=]]

 

[[File:Mammoth XT.png|left|link=]]

 

This elite Mammoth XT is special due to its unique texture. The hull is covered with additional golden plating that symbolizes the stability and unprecedented protection of this extremely heavy tank.

 

This elite Mammoth XT is special due to its unique texture. The hull is covered with additional golden plating that symbolizes the stability and unprecedented protection of this extremely heavy tank.

 
+
 
+
 
+
 
+
 
+
 
+
 
+
 
+
 
+
 
+
 

|}

 

|}

 
 
---
Revision as of 09:16, 23 August 2018

Did you know that...
A long time ago Railgun was called Fear Machine, Ricochet could've been called Vulcan, Hornet could've been called Raptor, Viking could've been called Centurion, and Hammer could've been called Magnum. As for the Vulcan, the game designer Semyon Strizhak (known as Hazel-Rah) jokingly promised that "the turret will never be named Vulcan, otherwise I grow two additional fingers on the hand."
Skins are elite items that have a unique appearance. They are an optional appearance for your equipment. You will be able to equip them on appropriate turrets and hulls at any Rank, no matter the modification (M0-M3). However, it is important to note that they only differ from their original counterparts by looks, and not by any extra, higher or better statistical values. For example, there is no difference between a Thunder M3 and a Thunder XT M3 except for the new additions onto the turret. The same goes for hulls, such as Hornet M3 and Hornet XT M3.


It is important to consider that you can get these versions of turrets and hull from a total of three ways:

Getting them as a reward by opening containers,
Buying them in the Shop, and
Winning them in promotions and contests held by the developers.


Here are some important facts regarding skins:

Once bought, a skin will remain in your Garage forever.
Alterations can be equipped with skins, also again, provided that you have alterations for the normal hull or turret.
List of Skins
Currently, only XT items are available as skins for certain turrets and hulls. In the future, the developers plan to add more for all turrets and hulls.
Firebird
Firebird XT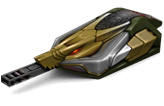 The unique Firebird XT is embellished with a unique ornament, styled after the head of a fire-breathing dragon with burning eyes.
Thunder
Thunder XT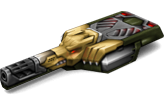 The exclusive Thunder XT will give you the feeling of slipping into the skin of a seasoned northern predator.
Thunder Legacy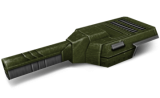 Legacy-skin for Thunder will help you return to the old atmosphere of Tanki, and if you're a veteran players -- remember your best times going into the first battle.
Vulcan
Vulcan XT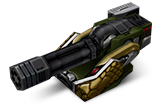 A unique version of Vulcan, different from its standard counterpart thanks to its truly special looks. The turret is covered with golden armor plating resembling snake skin. These aggressive looks are finished with two extremely rare rubies that look like the eyes of an ancient beast.
Railgun
Railgun XT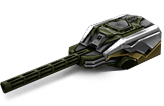 The unique Railgun XT is notable because of its side pattern styled after an eagle's head, with a very distinctive predatory beak.
Smoky
Smoky XT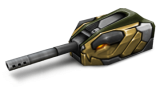 Creator of XT-skin for Smoky spent several years among the tropical forests of South America, learning anacondas. After returning home, he wanted to recreate the image of the giant snake in a tank turret -- and that's how it's made.
Wasp
Wasp XT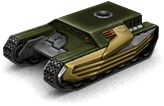 The elite Wasp XT is special due to its unique side ornament, resembling the wings of an ancient dragon.
Hornet
Hornet XT
The elite Hornet XT is unique in terms of its looks. Its staggering armor plates resemble the wings of a bird or prey, stressing the hulls dynamic and elegant looks.
Viking
Viking XT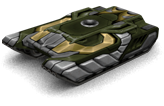 The exclusive Viking XT is memorable thanks to its exterior, featuring a distinct armor pattern that conveys northern strength and stability.
Viking Legacy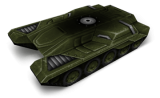 Get ready to gather surprised stares on the battlefield! All players will think they saw a ghost from the past, as you roll by with a Viking hull from the old game graphics.
Mammoth
Mammoth XT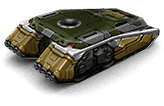 This elite Mammoth XT is special due to its unique texture. The hull is covered with additional golden plating that symbolizes the stability and unprecedented protection of this extremely heavy tank.
Titan
Titan XT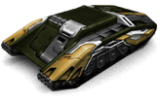 Mythical XT-skin for Titan that personifies tenacity and the unbreakable will of the hull. This skin also grants its owner a truly titanic strength. Enemies, you better watch out!
History of Skins
The Original Smoky XT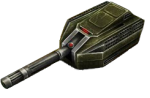 On February 12, 2011, there was another special event, themed at celebrating the 1 500 000th player to register in the game. For Valentine's Day, a special new turret called «Smoky XT» came out. It was more expensive and more powerful than the regular «Smoky» turret. For a week, every player ranked Warrant Officer 1 or higher could buy this turret, and use it until February 22. On the next day, the damage from «Smoky XT» was increased and two more days were added to the event. This caused a huge rift between players (as there weren't any events like this before). In the game and on the forums, «Smoky XT» became the most popular topic of discussion. On February 24, 2011, at 8:00 AM Moscow time, the turret was removed from players' Garages forever.
First Appearance of Railgun and Hornet XT
For the New Year 2014-2015 celebration events, it was possible to rent a unique set of items. These were the elite and exclusive, Hornet and Railgun XTs. All modifications from M0 to M3 - depending on the rank - were available, with improved characteristics and unique appearances. The cost of rent was initially very high (half a million crystals per set of M3), but declined every day until the end of the campaign - on the last day of the holidays prices was a hundred times lower than at the start of sales. On January 12, 2015, the rental period ended, and New Year's elite items were removed from the store and Garages.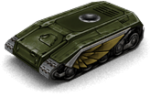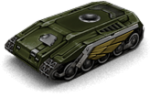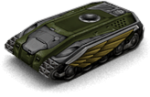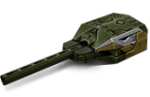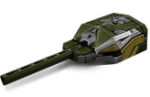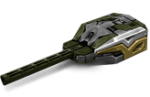 Second Appearance of Railgun and Hornet XT
Around six months later, on July 14, 2015, Railgun and Hornet XTs were added back to the game (albeit only in the M3 version and with basic characteristics) to become rare unique prizes for Generalissimos (and later, only Legends) for completing a special Daily Mission. The first lucky person who collected both items was the German player I.ReSpAwN.
Appearance of Thunder, Firebird, Wasp and Viking XT
On September 10, 2015, Thunder, Firebird, Wasp and Viking XTs was added into the game - which could be obtained by completing a specific Daily Mission. These versions differed from their original counterparts only by looks, and not by any extra or higher statistics.
Alternate Way of Obtaining XT Equipment
On October 21, 2015, Premium Accounts were added into the game - and with the addition came the ability to buy XT items in the Garage for 500 000 crystals! So, instead of playing loads of hours in order to complete the special missions, you could now save up and buy the item you'd want for crystals.
Appearance of Vulcan and Mammoth XT
On December 25, 2015, Vulcan and Mammoth XTs was added into the game - which could be obtained by completing a specific Daily Mission or by purchasing them in the Garage. These versions differed from their original counterparts only by looks, and not by any extra or higher statistics.
Appearance of Smoky XT
On August 10, 2018, Smoky XT was added into the game - after its release it was added into Containers and as part of a special Shop offer. This version differs from its original counterpart only by looks, and not by any extra or higher statistics.
Appearance of Thunder and Viking Legacy set
On August 10, 2018, the Thunder and Viking "Legacy" skins set was added into the game. These unique skins were designed to look like the "old" Tanki graphics from Tanki 2012. It was given only to players who had the Top 10 Stars from each faction in the event War: Domination. These versions differed from their original counterparts only by looks, and not by any extra or higher statistics.