Ranks and Experience
From Tanki Online Wiki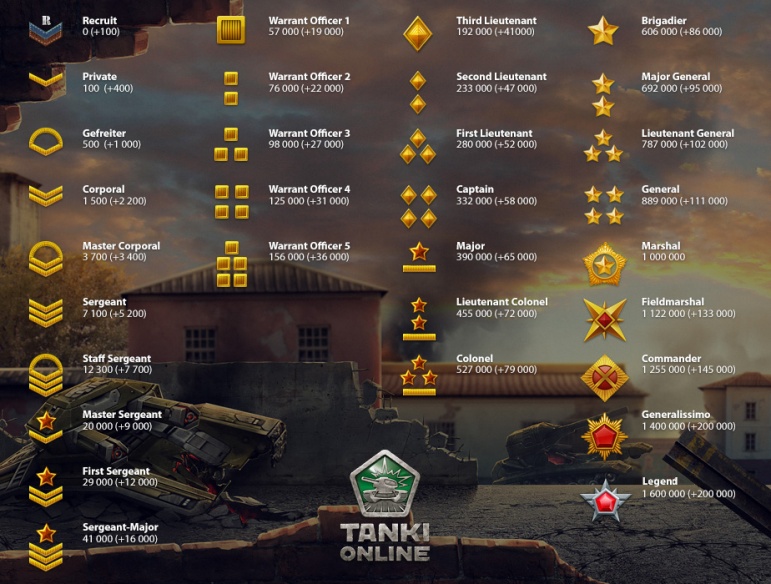 Ways of getting new ranks
The Current progress of a player can be evaluated by their current rank. In order to rank up you need to get a certain number of experience points.
There are several ways to get experience points:
destroying enemy tanks;

a player receives 10 XP per kill;
In TDM battles, when an enemy tank is destroyed by several allies then all of them receive 15 XP in total. Each of these kills also gives 50% more crystals to the battle fund. It doesn't matter who finished the enemy as the score is divided between allies according to how much damage each of them dealt.

healing allies with Isida;
interacting with flags in CTF:

capturing the flag;
destroying the player that is carrying the flag;
returning the flag;

controlling points.
Recruit
| | | |
| --- | --- | --- |
| Icon | Amount of XP | XP until the next rank |
| | 0 | 100 |
Available for purchase:
Turrets

Hulls

Paints

Passes
Private
| | | |
| --- | --- | --- |
| Icon | Amount of XP | XP until the next rank |
| | 100 | 400 |
Available for purchase:
Gefreiter
| | | |
| --- | --- | --- |
| Icon | Amount of XP | XP until the next rank |
| | 500 | 1000 |
Available for purchase:
Turrets

Hulls

Paints

Supplies
Daily gift
150 crystals, or supplies for the same price
Corporal
| | | |
| --- | --- | --- |
| Icon | Amount of XP | XP until the next rank |
| | 1500 | 2200 |
Available for purchase:
Turrets

Hulls

Paints

Supplies
Daily gift
250 crystals, or supplies for the same price
Master Corporal
| | | |
| --- | --- | --- |
| Icon | Amount of XP | XP until the next rank |
| | 3700 | 3400 |
Available for purchase:
Daily gift
350 crystals, or supplies for the same price
Sergeant
| | | |
| --- | --- | --- |
| Icon | Amount of XP | XP until the next rank |
| | 7100 | 5200 |
Available for purchase:
Daily gift
500 crystals, or supplies for the same price
Staff Sergeant
| | | |
| --- | --- | --- |
| Icon | Amount of XP | XP until the next rank |
| | 12300 | 7700 |
Available for purchase:
Daily gift
600 crystals, or supplies for the same price
Master Sergeant
| | | |
| --- | --- | --- |
| Icon | Amount of XP | XP until the next rank |
| | 20000 | 9000 |
Available for purchase:
Daily gift
750 crystals, or supplies for the same price
First Sergeant
| | | |
| --- | --- | --- |
| Icon | Amount of XP | XP until the next rank |
| | 29000 | 12000 |
Available for purchase:
Turrets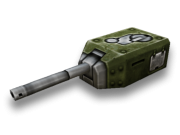 Paints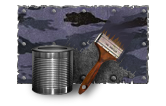 Daily gift
850 crystals, or supplies for the same price
Sergeant-Major
| | | |
| --- | --- | --- |
| Icon | Amount of XP | XP until the next rank |
| | 41000 | 16000 |
Available for purchase:
Daily gift
950 crystals, or supplies for the same price
Warrant Officer 1
| | | |
| --- | --- | --- |
| Icon | Amount of XP | XP until the next rank |
| | 57000 | 19000 |
Available for purchase:
Daily gift
1 100 crystals, or supplies for the same price
Warrant Officer 2
| | | |
| --- | --- | --- |
| Icon | Amount of XP | XP until the next rank |
| | 76000 | 22000 |
Available for purchase:
Daily gift
1 200 crystals, or supplies for the same price
Warrant Officer 3
| | | |
| --- | --- | --- |
| Icon | Amount of XP | XP until the next rank |
| | 98000 | 27000 |
Available for purchase:
Daily gift
1 350 crystals, or supplies for the same price
Warrant Officer 4
| | | |
| --- | --- | --- |
| Icon | Amount of XP | XP until the next rank |
| | 12500 | 31000 |
Available for purchase:
Daily gift
1 450 crystals, or supplies for the same price
Warrant Officer 5
| | | |
| --- | --- | --- |
| Icon | Amount of XP | XP until the next rank |
| | 156000 | 36000 |
Available for purchase:
Daily gift
1 550 crystals, or supplies for the same price
Third Lieutenant
| | | |
| --- | --- | --- |
| Icon | Amount of XP | XP until the next rank |
| | 192000 | 41000 |
Available for purchase:
Turrets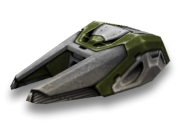 Paints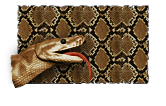 Daily gift
1 700 crystals, or supplies for the same price
Second Lieutenant
| | | |
| --- | --- | --- |
| Icon | Amount of XP | XP until the next rank |
| | 233000 | 47000 |
Available for purchase:
Hulls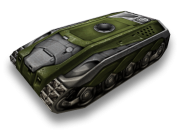 Paints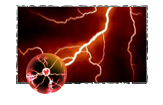 Daily gift
1 800 crystals, or supplies for the same price
First Lieutenant
| | | |
| --- | --- | --- |
| Icon | Amount of XP | XP until the next rank |
| | 280000 | 52000 |
Available for purchase:
Daily gift
1 950 crystals, or supplies for the same price
Captain
| | | |
| --- | --- | --- |
| Icon | Amount of XP | XP until the next rank |
| | 332000 | 58000 |
Available for purchase:
Daily gift
2 050 crystals, or supplies for the same price
Major
| | | |
| --- | --- | --- |
| Icon | Amount of XP | XP until the next rank |
| | 390000 | 65000 |
Available for purchase:
Daily gift
2 150 crystals, or supplies for the same price
Lieutenant Colonel
| | | |
| --- | --- | --- |
| Icon | Amount of XP | XP until the next rank |
| | 455000 | 72000 |
Available for purchase:
Daily gift
2 300 crystals, or supplies for the same price
Colonel
| | | |
| --- | --- | --- |
| Icon | Amount of XP | XP until the next rank |
| | 527000 | 79000 |
Available for purchase:
Daily gift
2 400 crystals, or supplies for the same price
Brigadier
| | | |
| --- | --- | --- |
| Icon | Amount of XP | XP until the next rank |
| | 606000 | 86000 |
Available for purchase:
Daily gift
2 550 crystals, or supplies for the same price
Major General
| | | |
| --- | --- | --- |
| Icon | Amount of XP | XP until the next rank |
| | 692000 | 95000 |
Available for purchase:
Daily gift
2 650 crystals, or supplies for the same price
Lieutenant General
| | | |
| --- | --- | --- |
| Icon | Amount of XP | XP until the next rank |
| | 787000 | 102000 |
Available for purchase:
Daily gift
2 750 crystals, or supplies for the same price
General
| | | |
| --- | --- | --- |
| Icon | Amount of XP | XP until the next rank |
| | 889000 | 111000 |
Available for purchase:
Daily gift
2 900 crystals, or supplies for the same price
Marshal
| | | |
| --- | --- | --- |
| Icon | Amount of XP | XP until the next rank |
| | 1000000 | 122000 |
Available for purchase:
Daily gift
3 000 crystals, or supplies for the same price
Fieldmarshal
| | | |
| --- | --- | --- |
| Icon | Amount of XP | XP until the next rank |
| | 1 122 000 | 133000 |
Available for purchase:
Daily gift
3 150 crystals, or supplies for the same price
Commander
| | | |
| --- | --- | --- |
| Icon | Amount of XP | XP until the next rank |
| | 1255000 | 145000 |
Available for purchase:
Daily gift
3 250 crystals, or supplies for the same price
Generalissimo
| | |
| --- | --- |
| Icon | Amount of XP |
| | 1400000 |
Available for purchase:
Daily gift