Radioactive Jelly
From Tanki Online Wiki
(Difference between revisions)
m

Line 3:
Line 3:
 
 
 

[[File:Paint_Radioactive_jelly.png|thumb|'''''Radioactive Jelly'''''|link=]]

 

[[File:Paint_Radioactive_jelly.png|thumb|'''''Radioactive Jelly'''''|link=]]

 
+
 

=== Description ===

 

=== Description ===

 
 
 

This paint is almost safe for its owner, since its layed on top of a thick lead undercover, but a good side-effect is you can terrify your enemies with just a brief appearance on the battlefield. Not everyone will dare to approach such tank, and if they do, they better be ready for the radioactive outcome.

 

This paint is almost safe for its owner, since its layed on top of a thick lead undercover, but a good side-effect is you can terrify your enemies with just a brief appearance on the battlefield. Not everyone will dare to approach such tank, and if they do, they better be ready for the radioactive outcome.

−

{{note|orange|'''This paint can only be unlocked by opening [[Containers|containers]].'''}}

+

 

 
+

{{note|orange|'''This paint can only be unlocked by opening [[Containers|containers]].'''}}  

 
+
 
+

 

 
+
 
+

 

 
+
 
+

 

 
+
 
+

 

 
+
 
+
 
+
 
+

 

 
 
 

=== Appearance ===

 

=== Appearance ===

−

[[File:RadioactiveJelly_PreviewGif.gif|link=]]

+

RadioactiveJelly_PreviewGif.gif|link=

 

[[Category:Paints]]

 

[[Category:Paints]]
---
Revision as of 07:39, 19 November 2019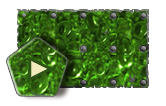 Description
This paint is almost safe for its owner, since its layed on top of a thick lead undercover, but a good side-effect is you can terrify your enemies with just a brief appearance on the battlefield. Not everyone will dare to approach such tank, and if they do, they better be ready for the radioactive outcome.
Rarity

Legendary
Available From

Recruit
Interesting Facts
Paint appeared on August 10, 2018.
This coating can only be obtained from the container.
Appearance