Radar (paint)
From Tanki Online Wiki
(Difference between revisions)
 

(Added Rarity, and Paint Preview Model, Fixed Note)

Line 3:
Line 3:
 
 
 

[[File:Paint_Radar.png|thumb|'''''Radar'''''|link=]]

 

[[File:Paint_Radar.png|thumb|'''''Radar'''''|link=]]

 
+
 

===Description===

 

===Description===

 
 
 

This paint was originally created with the intent of having a radar that drivers can see no matter where they look. Unfortunately, it didn't quite work as planned. But on the flip-side, the paint now has a hypnotic effect on whoever looks at it. ""You are a toaster. Listen to me... YOU are a toaster""

 

This paint was originally created with the intent of having a radar that drivers can see no matter where they look. Unfortunately, it didn't quite work as planned. But on the flip-side, the paint now has a hypnotic effect on whoever looks at it. ""You are a toaster. Listen to me... YOU are a toaster""

−

{{note|orange|'''This paint was part of a special bundle and is now only obtainable from [[Containers]].'''}}

 
 
 
 
+
 
+
 
+
 

===Price===

 

===Price===

 
 
 

59.90 USD

 

59.90 USD

 
+
 
+
 
+
 
+
 
+
 
+
 
 
 

===Available From===

 

===Available From===

Line 21:
Line 30:
 
 
 

===Appearance===

 

===Appearance===

−

[[File:Preview_Radar.gif||link=]]

+

Preview_Radar.gif||link=

 

[[Category:Paints]]

 

[[Category:Paints]]
---
Revision as of 07:34, 19 November 2019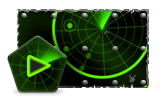 Description
This paint was originally created with the intent of having a radar that drivers can see no matter where they look. Unfortunately, it didn't quite work as planned. But on the flip-side, the paint now has a hypnotic effect on whoever looks at it. ""You are a toaster. Listen to me... YOU are a toaster""
Price

59.90 USD

Rarity

Legendary
Available From

Recruit
Interesting Facts
Radar was added to the game on August 9th, 2019 as part of the 2019 Summer Sales event.
This paint is obtainable from Containers.


Appearance