From Tanki Online Wiki
Line 1:
Line 1:
−

__NOTOC__ __NOEDITSECTION__ {{RandomText}}

+

__NOTOC__ __NOEDITSECTION__  

 

{{see also|Paints}}<br />

 

{{see also|Paints}}<br />

 
+
 
+
 
 
 

===Description===

 

===Description===

 
 
−

This unique paint was created specially for the "Farewell to Moon Silence" event. It was available in the shop until October 10<sup>th</sup>, 2013. It is no longer available for purchase, but can be obtained from [[Containers]]. Those who purchased it in time will have it in their garage permanently.

+

This unique paint was created for the "Farewell to Moon Silence" event. It was available in the shop until October 10<sup>th</sup>, 2013. who purchased it in timein their garage .

 
 
 
+
 
+
 
+
 

===Price===

 

===Price===

 
 
 

'''3 000''' [[File:crystal.png|link=]]

 

'''3 000''' [[File:crystal.png|link=]]

 
+
 
+
 
+
 
+
 
+
 
+
 
 
 

===Available From===

 

===Available From===

 
 
−

[[File:IconsNormal_01.png|link=Ranks#Recruit|40px]] [[Ranks#Recruit|Recruit]] '''(No longer available.)'''

+

[[File:IconsNormal_01.png|link=Ranks#Recruit|40px]] [[Ranks#Recruit|Recruit]]

 
+

 

 
+
 
+
 
+

(.

 
+

 

 
 
 

===Appearance===

 

===Appearance===

 
 
−

[[File:Moonwalker 2.png|500px|link=]]

+

Moonwalker 2.png|500px|link=

 

[[Category:Paints]]

 

[[Category:Paints]]
---
Revision as of 09:25, 10 November 2019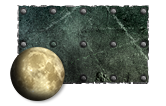 Description
This unique paint was created especially for the "Farewell to Moon Silence" event. It was available in the shop until October 10th, 2013. For those who purchased it in that time, in memory of this map, the paint remains in their garage forever.
Price

3 000

Rarity

Epic
Available From


Recruit
Interesting Facts
This paint can be obtained out of the container.
Before the separation of paints and protections on (07/14/2016), the paint had the protection of 22% off Ricochet.
Appearance