From Tanki Online Wiki
Zip! Zoom! Whoosh! When there's a need for speed, you can count on a light hull to get you where you're going. Wondering which one is best for you? Read on to find out!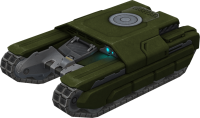 Fastest hull available


Can maneuver easily through tight spaces


Off-center turret good for peek-a-boo tactics


Overdrive deals lots of damage and is perfect for getaways or dive-bombing


Flips over easily due to impact force and recoil


Light, doesn't do well in collisions or shoving matches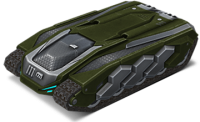 Fastest hull available


Very maneuverable, stops and turns on a dime


Fairly stable, doesn't get knocked around or flipped too much


Overdrive benefits you and your whole team


Hard to control around corners, drifts


Can't jump over things as well as Wasp or Hopper can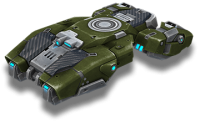 Can move in any direction


Overdrive is excellent for scoring, taking golds, and making getaways


Very stable, almost never flips


Small hitbox


A bit slow for a light hull


Low traction makes it take a while to stop and change direction
Comparison
For a long time Hornet and Wasp were the only 2 light hulls in the game. It should be no surprise to anybody here that there is a huge debate about which is better. A surefire way to start an argument is to say "Wasp sucks, Hornet is better" or "Hornet sucks, Wasp is better". Let's go into detail with these two rival hulls, and see if we can settle this debate once and for all.
Wasp and Hornet seem pretty similar at first glance. They're both fast and agile with low health, and so they're often interchangeable on the battlefield; a Wasp can fulfill the same role that a Hornet can. The difference between the two hulls boils down to their balance of speed and handling. Wasp is the fastest hull in the game, but is lighter and less stable than Hornet. Hornet is a bit slower than Wasp, but it makes up for this with increased acceleration, turning speed, and weight. Hornet users argue that Wasp is simply too fragile and unstable when under fire, and Hornet is more manageable. Wasp users argue that Wasp's speed allows the user to avoid taking damage, which mitigates the less-impressive maneuverability and stability, while Hornet ends up taking more damage because of its larger size and lower speed.
Recently, Hopper came onto the scene. This hull opens new doors in Tanki, as it is the only light hull with hovering capability. Though a bit sluggish when compared to the other two light hulls, it makes up for this with its ability to move in any direction at will (and of course, its jumping overdrive) as well as with its stability. Hopper's controls do take some getting used to for those used to playing with tracked hulls, but after a while, it becomes just as intuitive to drive and aim.
Side-by-side comparison of of light hull's stats
| Light Hulls | Wasp | Hornet | Hopper |
| --- | --- | --- | --- |
| Protection (hp) | 2 000 | 2 000 | 2 000 |
| Top Speed (m/sec) | 12.0 | 11.5 | 11.0 |
| Acceleration (m/sec²) | 13.0 | 14.0 | 13.0 |
| Reverse acceleration (m/sec²) | 18.0 | 23.0 | 14.0 |
| Slide/Drift Resistance | High | Low | Very Low |
| Max turning speed (deg/sec) | 130 | 150 | 140 |
| Weight | 2 000 | 2 200 | 2 000 |
| Power | 1 300 | 1 400 | 1 300 |
| Overdrive charge per battle point | 0.6% | 0.5% | 0.7% |
| Overdrive charge per second | 1% | 0.9% | 0.9% |