From Tanki Online Wiki
The Friends system in Tanki Online lets you keep your friends even closer than before!
Friends list
In the upper bar you can see the Friends button.

Clicking on it will open up a menu that stores the nicknames of all your friends.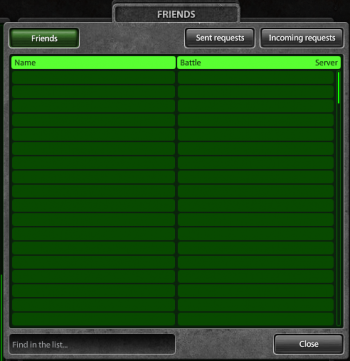 If a player has already been added to your Friends List, his or her nickname will be highlighted in the battle statistics table, battle info and in the chat.
You can also look through all "incoming" and "sent" requests.
Sent requests
The Friends system supports a search function that allows you to send requests even to players that you don't see in battles or in chat.
To create a new request, you need to:
Enter a player's nickname at the bottom of the "Sent Requests" menu;
Make sure that he or she has been found in the database;
Click "Send".
Only a person that has confirmed your request will be added to your list. In the "Sent Requests" menu, you can see the list of players who haven't yet confirmed your request.
Incoming requests
This tab is used for displaying all incoming requests sent to you by other players. You can accept a request or deny it. You can also use the search function to find a specific player from the list.
Once you add a friend, an exclamation mark will appear by the Friends button. Once you click on it, your friend will appear at the top of your list and the system will register that you have seen the name of your new friend. The next time you open your Friend list, he will then be placed alphabetically with other friends.
A context menu can be opened by left-clicking on a player's nickname wherever you see it. If you are in the Lobby, the menu will look like this: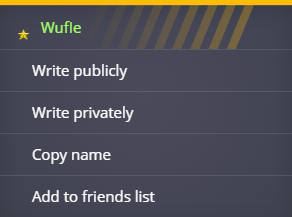 You can use this menu to:
send a message to that player
copy the player's name
send and accept / deny a friend request to / from that player
invite that player to a battle (only for users in your Friends' list)
ignore that player
view the associated profile
Experienced players can use the "Ctrl + left click" combination to send a message to a specific player without using the context menu.
When you receive a new incoming request or another player accepts yours, an indicator appears on the "Friends" button. Make sure you don't miss these notifications.


If you are viewing the Friends' list, the menu will look like this: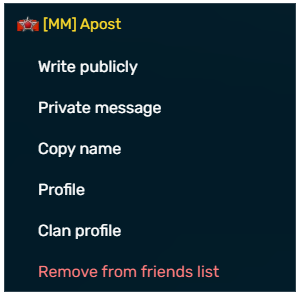 You can use this menu to:
copy the player's name
invite that player to a battle (only for Friends currently online)
view the associated profile

How to find a friend in the game
If your friend is in a battle or in the game, you will see a link to the battle or the server in your Friends menu. At present, your friend's nickname will not be highlighted over the top of his or her tank in the battle itself.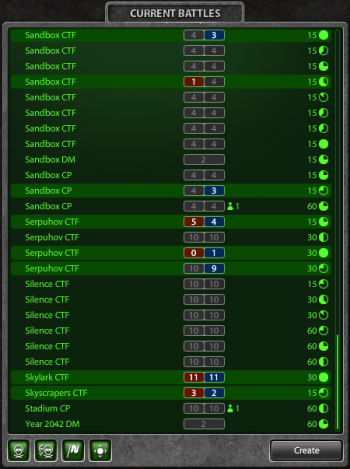 Removing players from your friends list
You need a confirmation to delete someone from your friends list. If you decide to remove a friend, you will also be automatically removed from his or her list. Keep that in mind.

Inviting friends to battles
Update 196 added a new feature to the friends system. Now players can now invite their friends to battles.
To do that, just enter the battle or select it in the list of battles. Then open the Friends menu and left-click on the nickname of the friend you want to invite.
A context menu will appear. Click "Invite to battle".
Please note that you can only invite friends to battles that are available at their ranks.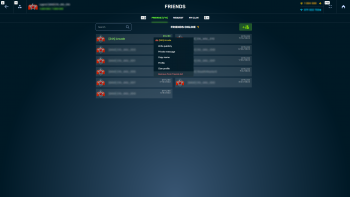 If someone invites you to a battle, you will get a notification in the top right corner of the screen.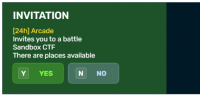 If you don't want to receive invites from your friends, you can always disable notifications in Settings.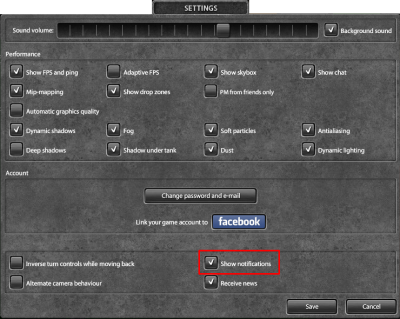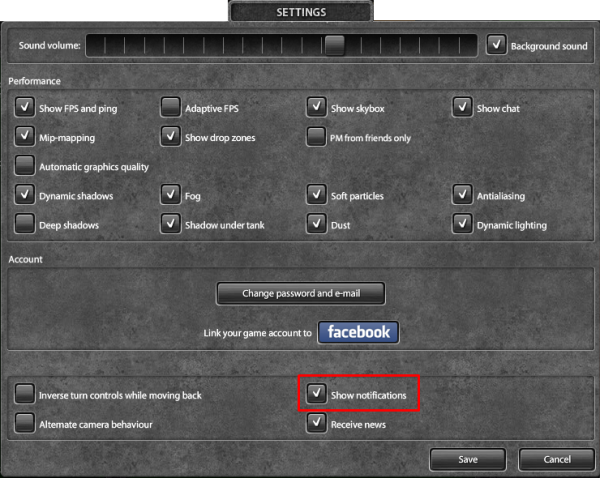 Finally, you can now see the server number next to each battle link in the friends menu.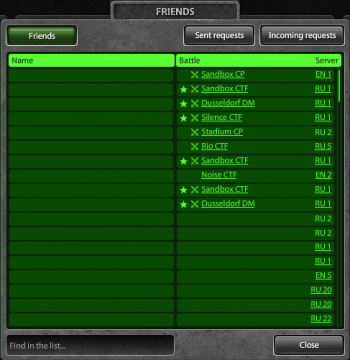 Sending Private Messages (PMs) to Friends

If you enabled this option in your Settings, only users inside your Friends' list will be able to send you Private Messages. If disabled, all users will be able to send you a message.