Freeze
From Tanki Online Wiki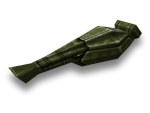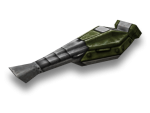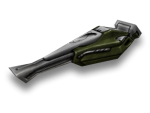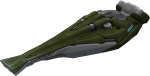 At first glance, Freeze looks a lot like Firebird. However, unlike its sibling which sets everything on fire, Freeze features the ability to completely immobilize an enemy tank and finish it while the opponent is trying to aim their weapon at you. Thanks to Freeze, flags rarely leave their home base in CTF mode.
Description in Garage
The idea of Freeze weapon system was born in a desolate Russian village. Using an old broken refrigerator "Sever" and a vacuum cleaner "Buran" local inventor made the freeze thrower. A professional engineer who had been fishing near the village noticed this invention and brought it to the Zhukov Research Institute. There the clumsy freeze thrower became the formidable Freeze gun. It showers enemy with the chemical composition based on freon. Victims take damage and all their movements and processes become slower. Though a flow of fire can unfreeze the target.
Table of characteristics

Damage (tick) — damage dealt to an enemy tank in one "tick" (tick = half a second).
Amount of energy — amount of energy the turret has.
Consumption — amount of energy spent by the turret per second.
Reloading — amount of energy points recovered per second.
Range of max damage (m) — distance at which the turret deals its full damage. If the distance is bigger than the max damage range, the damage constantly decreases till the minimum damage range.
Range of min damage (m) — distance at which the turret's damage stops decreasing. If the distance to the target is bigger, damage will be dealt according to "weak damage" parameter.
Weak damage (%) — the % of normal damage dealt to an enemy at distances bigger that minimum damage range.
Speed of freezing (tick) — decrease in enemy hull's temperature per "tick". Tank slows down when being frozen.
Speed of unfreezing (tick) — increase in enemy hull's temperature per "tick". Tank gets back to its normal speed when unfreezing.
Freezing level of turret/hull — parameters show by how much the speed will be decreased.
Cone angle (deg) — damage dealt at the end of damage cone. Turret does not deal damage outside the cone.
Rotation speed (deg/sec) — maximum speed the turret can turn at.
Rotation acceleration (deg/sec2) — acceleration of the turret getting to its maximum rotation speed.
| | | | | | |
| --- | --- | --- | --- | --- | --- |
| | М0 | М1 | М2 | М3 | М3+ |
| Available from | Corporal | Warrant Officer 1 | Warrant Officer 5 | Major General | Micro-upgrades |
| Price of modification | 600 | +22 600 | +61 400 | +171 500 | +802 394 |
| Full price | 600 | 23 200 | 84 600 | 256 100 | 1 058 494 |
| Damage (tick) | 14,9412 | 19,4706 | 22,0588 | 27,8824 | 35,0000 |
| Amount of energy | 1000,0000 | 1000,0000 | 1000,0000 | 1000,0000 | 1000,0000 |
| Consumption | 166,0000 | 166,0000 | 166,0000 | 166,0000 | 166,0000 |
| Reloading | 75,8824 | 77,9412 | 79,1176 | 81,7647 | 85,0000 |
| Range of max damage (m) | 14,4412 | 15,4706 | 16,0588 | 17,3824 | 19,0000 |
| Range of min damage (m) | 16,4412 | 17,4706 | 18,0588 | 19,3824 | 21,0000 |
| Weak damage (%) | 0,0000 | 0,0000 | 0,0000 | 0,0000 | 0,0000 |
| Speed of freezing (tick) | 0,3333 | 0,3333 | 0,3333 | 0,3333 | 0,3333 |
| Speed of unfreezing (tick) | 0,1240 | 0,1240 | 0,1240 | 0,1240 | 0,1240 |
| Freezing level of turret | 0,1600 | 0,1600 | 0,1600 | 0,1600 | 0,1600 |
| Freezing level of hull | 0,3200 | 0,3200 | 0,3200 | 0,3200 | 0,3200 |
| Cone angle (deg) | 20,0000 | 20,0000 | 20,0000 | 20,0000 | 20,0000 |
| Rotation speed (deg/sec) | 97,7 | 119,9 | 132,6 | 161,1 | 196 |
| Rotation acceleration (deg/sec²) | 176 | 193,7 | 203,8 | 226,6 | 254,4 |