Forum moderators
From Tanki Online Wiki
Forum Administrators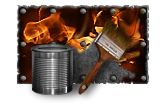 | | |
| --- | --- |
| | Forum Admins perform the same functions as Forum Moderators but they are empowered with greater authority. Also, if you want to file a complaint about a Moderator's work, you should send it to an Admin. |
List of Forum Administrators:

Damn_Slow (send a message)


FederalBureauFBI (send a message)

Forum Moderators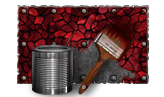 | | |
| --- | --- |
| | Forum Moderators watch over the forum day and night, managing off-topic messages, keeping trolls under control, removing any irrelevant information, and keeping attention focused on the important things. So if someone suddenly decides to make a mess in the Forum because «you can do anything on the internet» just call a Forum Moderator. He or she will explain that there are rules to be followed both in real life and in the Forum. |
List of Forum Moderators:
Forum Moderator Candidates
| | |
| --- | --- |
| | The users who decided to try out as Forum Moderators themselves. After passing a trial period and receiving positive reviews of their work, they will become full Moderators of the Forum. |
List of Forum Moderator candidates:
How to become a Forum Moderator
If you are interested in applying for the Forum Moderator position, see the requirements and application in the following topic: Application rules for Forum Moderators.

The application topic itself should be completed with the following information:
Real name.
Age.
Country.
Languages spoken fluently.
Date of game registration. (Not forum registration.)
Contact information. (Skype is obligatory.)
Names of alternative accounts. (Obligatory).
Are you a member of a clan? If so, state which clan.
Have you ever been a moderator before? Tell us about your experience.
Why do you want to be a Forum Moderator?


You can also send some additional information that would help us to choose you.