Containers
From Tanki Online Wiki
(Difference between revisions)
Line 20:
Line 20:
 

<br>

 

<br>

 
 
−

<span style="color:LightGray">✹</span> '''Uncommon:'''

+

<span style="color:LightGray">✹</span> ''':'''

 

* 3 500 [[Crystals|crystals]];

 

* 3 500 [[Crystals|crystals]];

 

* 125 [[Supplies#Double Armor|Double Armor]];

 

* 125 [[Supplies#Double Armor|Double Armor]];

Line 28:
Line 28:
 
 
 
 
−

<span style="color:LimeGreen">✹</span> '''Common:'''

+

<span style="color:LimeGreen">✹</span> ''':'''

 

* 10 000 [[Crystals|crystals]];

 

* 10 000 [[Crystals|crystals]];

 

* 125 [[Supplies#Repair Kit|Repair Kits]];

 

* 125 [[Supplies#Repair Kit|Repair Kits]];
---
Revision as of 15:39, 3 January 2018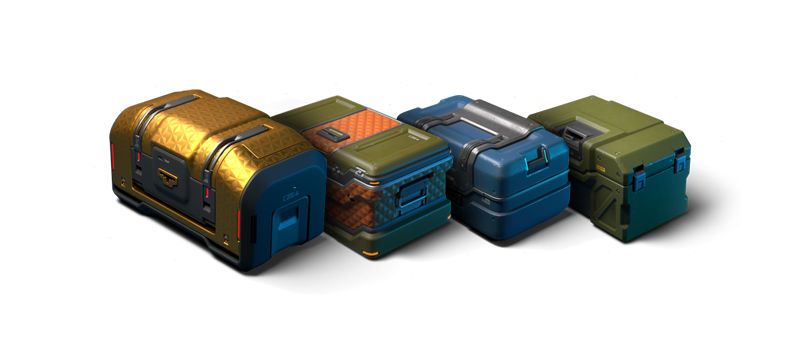 Containers are items which have unknown contents inside them. Upon opening the box, players can receive something from a selection of items. The contents vary from supplies to rare paints.
Prices
Containers were first seen in the game on November 24, 2017 during "Black Friday" festivities. They were sold in the Shop until 05:00 Moscow time on November 28; and could be found under the «Containers» tab in the Shop. Then, on December 24th, Containers were permanently added into the game. Currently, they are priced as follows:
1x container: 1.49 USD;
3x containers: 4.29 USD;
10x containers: 13.99 USD;
25x containers: 29.99 USD;
50x containers: 54.99 USD;
100x containers: 99.99 USD.

These boxes could be opened individually or in batches of five or fifteen at a time.
Items and Rewards
The items available from opening the Containers were: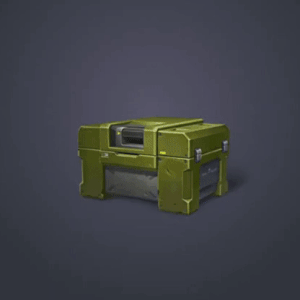 ✹ Common:

✹ Uncommon:

✹ Rare:

✹ Epic:

✹ Legendary:
* from the list of paints you did not purchase yet. In other words, you can only receive items that you are not already in possession of.

Rarity Colors
With the server restart on December 28th, new color coded effects were added to the game when opening containers. The better item you get in the container, the cooler effects you'll see when it appears. Colors for the effects will also depend on rarity, as follows:
White — common items (small sets of bonuses);
Green — uncommon items (medium sets of bonuses);
Blue — rare items (bigger sets of bonuses, paints from the Garage);
Purple — epic items (paints from the Shop);
Gold — legendary items (very rare paints, unavailable for purchase).
Interesting Facts
During the Black Friday 2017 celebrations, Containers could be obtained from special "Black Boxes" instead of the standard 1,000 crystals.
The drop rate percentages of each item from Containers have not been disclosed by the developers.
Again, from December 28th to January 8th, Containers dropped in a "Black Box" as part of the Christmas and New Year celebrations.
On December 24th, it was announced that Containers have been added into the Shop and will remain in the game forever!