From Tanki Online Wiki
(added and improved some things)

Line 1:
Line 1:
 

__NOTOC__ __NOEDITSECTION__

 

__NOTOC__ __NOEDITSECTION__

 

[[File:Containers_logo.png|center|link=]]

 

[[File:Containers_logo.png|center|link=]]

−

<cite class = "ppc">'''Containers''' are items which have unknown contents inside them. Upon opening them, players can receive something from a selection of items. The contents vary from supplies to rare paints.</cite>

+

 

 
+
 
+
 
+

 

 
+
 
+

 

 
+

<cite class = "ppc">are items which have unknown contents inside them. Upon opening them, players can receive something from a selection of items. The contents vary from supplies to rare paints.</cite>

 
 
 
 
Line 18:
Line 24:
 

===Rarity Colors===

 

===Rarity Colors===

 

With the server restart on December 28th, new color-coded effects were added to the game when opening containers. The better item you get in the container, the cooler effects you'll see when it appears. Colors for the effects will also depend on rarity, as follows:

 

With the server restart on December 28th, new color-coded effects were added to the game when opening containers. The better item you get in the container, the cooler effects you'll see when it appears. Colors for the effects will also depend on rarity, as follows:

−

* White — common items (small sets of bonuses);

+

* White— common items (small sets of bonuses);

−

* Green — uncommon items (medium sets of bonuses);

+

* Green— uncommon items (medium sets of bonuses);

−

* Blue — rare items (bigger sets of bonuses, paints from the [[Garage]] (except premium-only paints));

+

* Blue— rare items (bigger sets of bonuses, paints from the [[Garage]] (except premium-only paints));

−

* Purple — epic items (crystals, very rare legendary paints as well as paints from the [[Shop]] and «[[Frost]]»/«[[Golden Star]]»);

+

* Purple— epic items (crystals, very rare legendary paints as well as paints from the [[Shop]] and «[[Frost]]»/«[[Golden Star]]»);

−

* Gold — legendary items (crystals and animated paints, which were or not available, but now unavailable for purchase).

+

* Gold— legendary items (crystals and animated paints, which were or not available, but now unavailable for purchase).

−

* Red — extremely rare items (unique skins, a package of a million crystals)

+

* Red— extremely rare items (unique skins, a package of a million crystals)

 
 
 
 
Line 73:
Line 79:
 

====<span style="color:Salmon">✹ '''Exotic:'''</span>====

 

====<span style="color:Salmon">✹ '''Exotic:'''</span>====

 

* 1 000 000 [[Crystals|crystals]];

 

* 1 000 000 [[Crystals|crystals]];

−

* [[Skins]] - unique items that change the appearance of your tank - for example, XTs.<br><br>

+

* [[Skins]] - unique items that change the appearance of your tank - for example, XTs .<br><br>

 
 
 

{{attention|#DB5553|Warn_Red.png|You can only receive items from the list of which you did not purchase yet. In other words, you can only receive items that you are not already in possession of.'''''}}

 

{{attention|#DB5553|Warn_Red.png|You can only receive items from the list of which you did not purchase yet. In other words, you can only receive items that you are not already in possession of.'''''}}

Line 216:
Line 222:
 

* 1 tankoin

 

* 1 tankoin

 

* 15 batteries

 

* 15 batteries

−

* 30 speed ups

+

* 30

 

* 30 mines

 

* 30 mines

 

* 30 double damages

 

* 30 double damages
---
Revision as of 03:58, 13 November 2019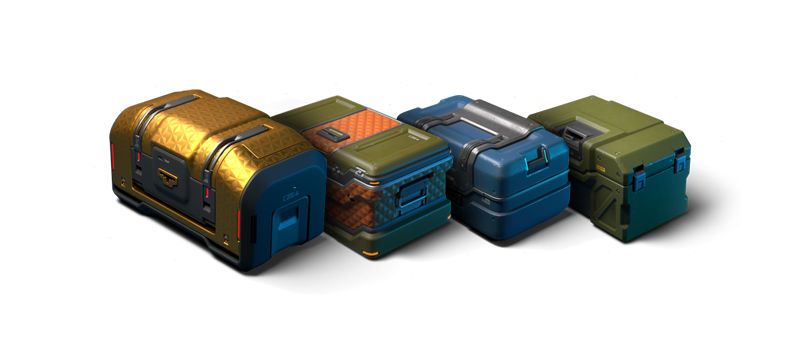 Containers
---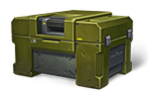 These are items which have unknown contents inside them. Upon opening them, players can receive something from a selection of items. The contents vary from supplies to rare paints.
Prices
Containers were first seen in the game on November 24, 2017 during "Black Friday" festivities. They were sold in the Shop until 05:00 Moscow time on November 28; and could be found under the «Containers» tab in the Shop. Then, on December 24th, containers were permanently added into the game. Currently, they are priced as follows:
1x container: 150
3x containers: 430
10x containers: 1 350
25x containers: 3 200
50x containers: 6 000
100x containers: 11 250

These boxes can be opened individually or in batches of five or fifteen at a time. Note that the percentage chances of high tier items do not change if you open the boxes individually or in bunches.
Rarity Colors
With the server restart on December 28th, new color-coded effects were added to the game when opening containers. The better item you get in the container, the cooler effects you'll see when it appears. Colors for the effects will also depend on rarity, as follows:
White — common items (small sets of bonuses);
Green — uncommon items (medium sets of bonuses);
Blue — rare items (bigger sets of bonuses, paints from the Garage (except premium-only paints));
Purple — epic items (crystals, shot effects, very rare legendary paints as well as paints from the Shop and «Frost»/«Golden Star»);
Gold — legendary items (crystals and animated paints, which were or not available, but now unavailable for purchase).
Red — extremely rare items (unique skins, a package of a million crystals)
Items and Rewards
The items available from opening the Containers are as follows: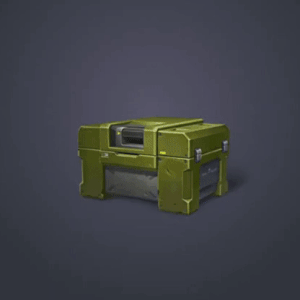 ✹ Common:
✹ Uncommon:
✹ Rare:
✹ Epic:
✹ Legendary:
300 000 crystals;
One of the legendary, animated paints.
✹ Exotic:
1 000 000 crystals;
Skins - unique items that change the appearance of your tank - for example, XTs Legacy, and Prime.



Attention! You can only receive items from the list of which you did not purchase yet. In other words, you can only receive items that you are not already in possession of.
Supply Box
---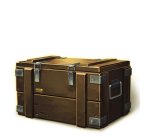 These are containers that are only available on the Tanki Online Mobile app. Opening a supply box you will get three random small items from the contents list below. Players are able to open two of these containers from the mobile app four times every 24hrs or every 6 hours, 1 for free and 1 for watching an ad.
Contents of Supply Boxes
Contents of Supply Boxes
Sets of (2 units) of Speed Boost, Double Armor, Double Damage and Mines;
Sets of (1 unit) of Repair Kits;
Small Pack of Crystals; (150 Crystals)
Medium Pack of Crystals; (250 Crystals)
Large Pack of Crystals. (500 Crystals)
Weekly Containers
---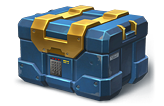 These are special containers that can only be obtained as a reward for completing Weekly Missions. Received Weekly Containers are stored in the Garage under the "Special" tab, and they can be opened from within it.
Weekly containers contain only supplies and crystals. The size of the rewards depends upon the rank of the player. Upon opening a weekly container, the player will receive all the prizes for his/her as displayed in the table below.

Contents of Weekly Containers
Contents of Weekly Containers
Container XT
---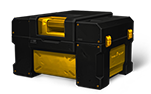 By opening this container, you will get a random skin from the XT series. If you already have the whole collection of XT skins, your reward will be 20 000 crystals instead, if the containers are from the monthly challenges or 500 000 crystals if the container is from a bundle.




Coinboxes
---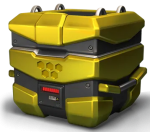 A special container that is available in the Shop for a limited time they are similar to Tankoin-Containers but with different rewards, you can buy them for 20 Tankoins, purchasing one can give you a chance to win a variety of cool prizes, INCLUDING Tankoins.




Contents of Coinboxes
Contents of Coinboxes
100 000 tankoins
3 000 tankoins
2 000 tankoins
1 000 tankoins
500 tankoins
300 tankoins
200 tankoins
100 tankoins
50 tankoins
40 tankoins
30 tankoins
10 tankoins
1 tankoin
15 batteries
30 speedups
30 mines
30 double damages
30 double armors
30 repair kits
2000 crystals
1000 crystals
Interesting Facts
During the Black Friday 2017 celebrations, containers could be obtained from special "Black Boxes" instead of the standard 1,000 crystals.
The drop rate percentages of each item from containers have not been disclosed by the developers.
Again, from December 28th to January 8th, containers dropped in a "Black Box" as part of the Christmas and New Year celebrations.
On December 24th, it was announced that containers have been added into the Shop and will remain in the game forever!
On January 9th, containers were permanently added into the weekly chain rewards.
Also on January 9th, it was announced that containers will continue to drop in battles, occasionally, along with normal Gold Boxes.
On January 27th, twenty-three new paints were added into the game, available only in containers, not in the Shop or the Garage. What's more, is that three of these are animated!
On May 17th, 2018, thirteen additional and new paints were added into the game, also available only in containers. Nine of these were normal, while four were animated, one of which is special and very rarely obtained.
On June 7th, 2018, some changes were made to the system. Unique skins and packages of a huge number of crystals were added to the containers as well as the appearance of a new category, "Exotic".