From Tanki Online Wiki
Who are Community Managers?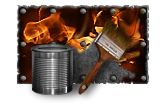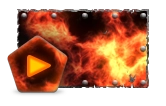 A community manager is someone who builds and grows a bridge between the players and developers. They are empowered with greater authority above all admins within the assistants of the administration. If you have any questions, inquiries, or complaints about how things are managed within the community, you should send it to the CM.
In the Game Chats, the Community Managers are marked with a megaphone or the (CM) prefix in HTML and in the list of the Forum Members their names are highlighted in red.
What do Community Managers do?
A CM's main job is communication within the Tanki Online community between the players and developers. Their tasks are to announce official game updates and news, send feedback & reported bugs to the developers, manage helper teams, collect and use data, and plan and run future big in-game events.
How do I contact a Community Manager?
The best way to contact a community manager is through the forum, however, make sure your question/comment/complaint can be answered by a helper or admin before contacting the CM.
Current Community Managers
Former Community Managers
Former Community Managers