Atom
From Tanki Online Wiki
(Difference between revisions)
Line 1:
Line 1:
−

__NOTOC__ __NOEDITSECTION__ {{RandomText}}

+

__NOTOC__ __NOEDITSECTION__

 

{{see also|Paints|Modules|Ranks|Micro-upgrades of "Atom" Legacy Module}}<br>

 

{{see also|Paints|Modules|Ranks|Micro-upgrades of "Atom" Legacy Module}}<br>

 
 
Line 8:
Line 8:
 

A protective cover for tanks guarding nuclear research centers. The cover is so high-tech that it is able to withstand a direct nuclear charge hit. Unfortunately, while the paint will be untouched, the tank beneath it will still evaporate.

 

A protective cover for tanks guarding nuclear research centers. The cover is so high-tech that it is able to withstand a direct nuclear charge hit. Unfortunately, while the paint will be untouched, the tank beneath it will still evaporate.

 
 
 
+
 
+
 

===Price===

 

===Price===

 
 
 

'''150 000''' [[File:crystal.png|link=]]

 

'''150 000''' [[File:crystal.png|link=]]

 
+
 
+
 
+
 
+
 
 
 

===Available From===

 

===Available From===

 
 
 

[[File:IconsNormal_09.png|link=Ranks#First_Sergeant|40px]] '''[[Ranks#First_Sergeant|First Sergeant]]'''

 

[[File:IconsNormal_09.png|link=Ranks#First_Sergeant|40px]] '''[[Ranks#First_Sergeant|First Sergeant]]'''

 
+
 
+
 
+
 
+
 
 
 

=== Appearance ===

 

=== Appearance ===
---
Revision as of 04:55, 9 September 2019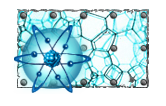 Description
A protective cover for tanks guarding nuclear research centers. The cover is so high-tech that it is able to withstand a direct nuclear charge hit. Unfortunately, while the paint will be untouched, the tank beneath it will still evaporate.
Price

150 000

Rarity

✹ Rare
Available From
Interesting Facts
The paint used to have protection from Firebird, Twins, Freeze, and Hammer.
July 14, 2016, the paint lost its resistance due to the Paint Separation update.
Appearance