From Tanki Online Wiki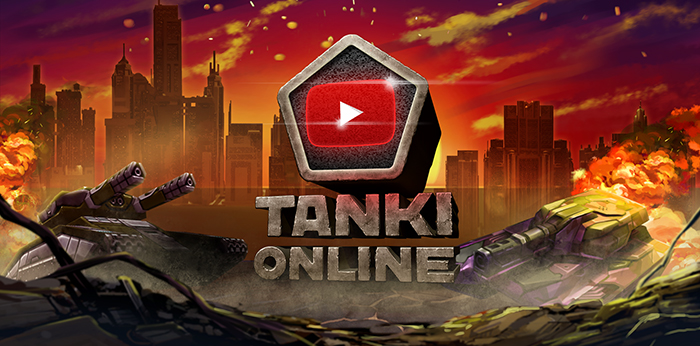 «

Do you have a Youtube channel with videos about Tanki and want for the channel to grow? We want to help! Join the new YT program — "Youtuber TO".

»
— Youtuber TO Manager
Youtuber TO is a program that awards prizes to YouTubers who make videos about Tanki Online. It's not very hard to participate - simply go to the official site and log in. Then, you have to link your Youtube channel from your account settings on the site. Click on the "Link Youtube channel" button, and then choose the email generated by your channel. After linking your channel, go back to the main page of the site and click «Participate». Now you're done! Simply visit the site every month to collect your rewards - everything else is automatic.
The size of the prizes is based on your video's* views for that month. The more views your videos receive in that month - the bigger your rewards will be. Read the rewards section of this page for more information.
Check out the official site for Youtuber TO here.
What your channel needs:
On the channel, you regularly upload new videos about Tanki Online. Topics for the videos, their number, and their length are up to the creator.
Owner of the channel can release videos about other games*.
What your channel can't do:
Break any international laws or Game Rules;
Insult or personally attack developers of TO;
Promote, link, or recommend any gambling sites or applications (online casinos, roulettes, e.t.c.)
Promote, link, or recommend any sites or applications that infringe upon the rights of Tanki Online as the rightsholder of the game.
How to join "Youtuber TO" and claim the rewards
Claiming your rewards from the Youtuber TO program is extremely simple once you have registered. Registration is only required once.
Visit the special site and log in. You will be sent to the game, where you must enter your login details. Once you've done this, you will be taken back to the site.
Link your Youtube channel to your account. To do this, log in through the special email generated by your channel.
Return to the site and click the «Participate» button, which will add you to the Youtuber TO program.
Visit the site once a month and easily claim any rewards you have earned (check here for details).

Attention!
If anyone has any questions you can contact the
EN YT Manager
Rewards
And now about the good part — the gifts. The owner of the channel that is a part of "Youtuber TO" will get a monthly reward, and the size of the reward depends on views:

3500 - 5000 views. 70 points.
5000 - 10,000 views. 140 points.
10,000 - 20,000 views. 280 points.
20,000- 50,000 views. 560 points.
50,000 - 100,000 views. 980 points.
100,000 - 200,000 views. 1400 points.
200,000 - 500,000 views. 1820 points.
500,000 - 1,000,000 views. 2240 points.
1,000,000 - 2,000,000 views. 2800 points and a huge prize* for giveaways.
2,000,000 views and more. 3500 points and a huge prize* for giveaways.


| Crystals | Containers | Gold Boxes | Premium Accounts |
| --- | --- | --- | --- |
| 6000 crystals - 15 points | 1 container - 14 points | 1 gold - 7 points | 1 day - 17 points |
| 12000 crystals - 30 points | 3 containers - 42 points | 3 golds - 21 points | 2 days - 34 points |
| 18000 crystals - 45 points | 5 containers - 70 points | 5 golds - 35 points | 3 days - 51 points |
| | 10 containers - 140 points | 10 golds - 70 points | 5 days - 85 points |
| | | | 7 days - 119 points |
| Coinboxes | Supplies | Battle Pass | Batteries |
| 10 coinboxes - 15 points | 10 supplies - 8 points | 1 battle pass - 300 points | 20 batteries - 15 points |
| | 20 supplies - 16 points | | 50 batteries - 35 points |
| | 50 supplies - 40 points | | 100 batteries - 70 points |
| | 100 supplies - 80 points | | |
Additional Rewards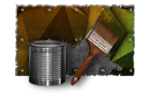 Channels with over 3,000 subscribers can participate to get a press account***.
Channels with over 2,000 subscribers can also request to join the EN YouTubers Discord server.
Channels with over 8,000 subscribers or more will get an official Spectator account, please read the rules of using a spectator here.
Additionally, if your channel reaches 20,000 subscribers or more, you will get the new and unique paint «Youtuber TO»!
A special avatar is given to the Top 10 most viewed of the month. (only on the Youtuber TO website)






The additional prizes (e.g. the Youtuber TO special paint) are delivered directly to your account. Discord invites will uniquely be generated for you and be directly sent to your DM on discord by a YouTuber TO administrator. Spectator and press accounts are handed out only by the Community Manager.




Additional Rewards Requirements:
Channels with 2,000 subscribers and more:
Invitation to the EN YouTubers Discord Server
Must have a minimum of 2000 subscribers;
Must upload a minimum of 1 tanki video a month. The more, the better;
Must have creative and genuinely entertaining content;
Have been uploading for the last 3 months (1 video a month minimum);
Must follow EULA and Game rules.
Benefits of EN YouTubers Discord Server
Giveaways;
Social media promotion support;
Vlog promotion support;
Possible early access to new skins;
A fun place to interact with fellow YouTubers!
You must request to join the EN YouTubers Discord Server via THIS FORM.

Press Accounts
Minimum of 3000 subscribers;
Active for the last 6 months minimum;
Must produce a minimum of 2 videos a month;
Must create creative and genuinely entertaining videos;
Cannot break any international or game laws;
Cannot promote gambling on the channel;
Cannot insult or personally attack developers of TO.

Current list of all official press accounts
EN_YT_Goges
EN_YT_GhostAnimators
EN_YT_Taspen
EN_YT_Graphics
EN_YT_Lightshot
EN_YT_Acoustic
EN_YT_Wlnter
EN_YT_Quirky

* - for the program we count only videos about Tanki Online
** - a Dream tank, rare paints and more
*** - These accounts belong to the game. They are not yours and can be taken away. Game developers let you use these accounts in order to improve the quality of your content. These accounts have all the items except unique paints (helpers, esports, etc.) and special modules.
Interesting Facts
The Youtuber TO program was launched on 2 April 2018.
The special site for this contest wasn't there from the beginning of Youtuber TO. Previously, players would submit their channel link through a form and the developers would manually check each channel. To make this more efficient, the Youtuber TO site was launched - it automized the whole process. The site was released on the 21st of December, 2018.
On the Youtuber TO site you can also find giveaways and other events.