From Tanki Online Wiki
Who are Technical Support?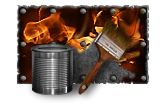 Also known as help@tankionline.com. They work behind the scenes assisting on answering players questions regarding account errors such as blocks, mistake in payments, and missing in-game currency or items.

In the list of the Forum Members their names are highlighted in red.
What does Technical Support do?
The Technical Supports job is answering player's questions related to account theft, blocks and unblocks, mistakes in payments, items that disappeared from the Garage. Technical support takes part in the moderation of the project.

How do I contact Technical Support?
The best way to contact Technical Support is through help@tankionline.com or the free form. If you have a specific reason to contact technical support you may use one of these forms. However, please keep in mind, if you have a general question about the game, you may contact a Helper of the Game.

Current Technical Support