From Tanki Online Wiki
Team Russia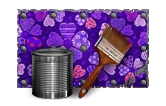 | | | |
| --- | --- | --- |
| Type | | Event paint |
| Price in Garage | | 5 000 |
| Rarity | | ▨ Special |
Availability
| | | |
| --- | --- | --- |
| Available from | | Recruit |
| Currently obtainable | | No |
| Found in Containers | | No |
| Purchasable in Garage | | No |
Description in Garage
This is the paint of a tanker that supported the team of Russian female tankers during the Spring Showdown battle. It was only available for purchase on March 7th and 8th, 2016. Thanks to the victory of the Russian team, each of their fans received 7112 crystals.
Team Russia is a paint in Tanki Online.


Old Paint Version
Old Paint Version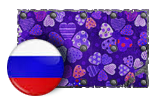 Interesting facts
The paint was available for purchase for 5,000 crystals from March 7 to 8, 2016, as part of the International Women's Fight event, in which a team of famous girls from the Russian locale TO fought with a team of tank crews of the English and German communities.
Once bought, it will stay in your Garage forever.
Appearance