From Tanki Online Wiki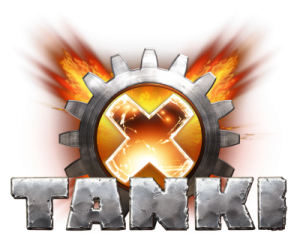 Some time after the release of "Tanki Online", Developers began planning on the second version of the game. Improved Graphics, a developed friends system, Integration of various social networks to the game, a good karma system and system of achievements were the main features planned for the upcoming version. The second version of the game was codenamed as "Tanki Online 2.0".

After many stages of development, some part of these changes (Friends system, System of Achievements, Social networks Integration) were implemented in Tanki Online itself. To overcome technical difficulties and to update the graphics of the game to the current scenario, a new project was planned and was developed on a new game engine (Unity3D). This project was named Tanki X and was launched on September 15, 2016.

Tanki X basically had similar features that resembled Tanki Online in many aspects. But, soon as the game progressed, the game itself had many features that were not available in Tanki Online, even in any other Tank action games.

Trailer
Tank X - Cinematic Trailer

History of Development
Open Testing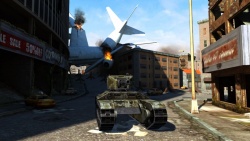 The open testing of the game "Tanki Online 2.0" was held on May 11, 2011. The game was set to be released on June 4, 2011. During the open testing, it was clear that the game had several issues and bugs deterring the smooth gameplay of tankers testing it. Due to this reason, the launch date of the game was postponed for an indefinite amount of time.
From 1.0 to 2.0
It was assumed that both projects of the game would work simultaneously for a certain period of time while new registrations for "Tanki Online" would be closed. In the second version of the game, you would not be able to register previous nicknames that you had in Tanki Online. However, Crystals, Ranks, Statistics (Kills/Deaths) and Referral links of players were some elements of the first version that would be transferred to the second version of the game. It was also announced that all items in the Garage will be removed and amount of crystals used for purchasing the items will be returned. If a tanker used real money to buy crystals, it will be changed to a more valuable currency - called as Rubies.

Closure of Project 2.0
During the spring of 2012, it was announced that the development of Project "Tanki Online 2.0" was stopped. All the development ideas were gradually implemented in the current version of the game.


Other Videos

Announcement regarding End of project 2.0

Tanki 2.0 - Trailer