From Tanki Online Wiki
Synesthesia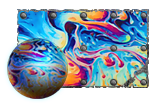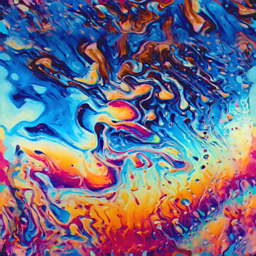 | | | |
| --- | --- | --- |
| Type | | Container paint |
| Rarity | | ▨ Legendary |
Availability
| | | |
| --- | --- | --- |
| Available from | | Recruit |
| Currently obtainable | | Yes |
| Found in Containers | | Yes |
| Purchasable in Garage | | No |
Description in Garage
Do you know how a shot from a Railgun tastes like? Did you listen to the «Flow» paint? How the flag captured in the last moments of battle smells? What Gold Box feels like to the touch? Only those who keep the gates of senses wide open deserve to transcend their discoveries. Synesthesia is a gift and a curse, alpha and omega, anomaly in the system. The rivers of eternity wash away meaning and delude reality. Tank is a sword, ego, power of will. It's Synesthesia.
Action is the only path to knowledge...
tankionline.com/pages/synesthesia/?lang=en
Synesthesia is an animated paint in Tanki Online. It can be obtained randomly by opening a Container.

Interesting facts
The paint was secretly added to the containers on December 24, 2017.
Paint can only be obtained from Containers and Ultra Containers.
Paint "Synesthesia" first appeared in the game on December 24, 2017 - on the eve of the New Year holidays.
Officially, this paint (and this page) does not exist.
Synesthesia is the mixing of information from different senses. This paint is a rough idea of ​​how synesthesia can "see" the beginning of Beethoven's 9th symphony.
It is believed that the artist Salvador Dali painted his painting "A Dream Caused by the Flight of a Bee around a Pomegranate" under the impression of hypnotic patterns of this paint.
It is believed that the previous paragraph is fiction.
They say that if you peer at this paint for a long time, it will begin to peer at you.
Code for the special page is forty-two.
Appearance