Smoke Screen
From Tanki Online Wiki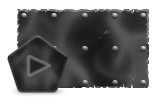 Description
A paint with an animated pattern that serves as an aesthetic coating for your tank. Its color scheme might potentially offer some camouflage benefits, but besides that, the paint does not offer any functional gameplay advantages.

Attention!
This paint can only be unlocked as part of the paid Battle Pass at Tier 21 of October Challenges.
Rarity

Legendary
Available From

Recruit
Interesting Facts
Paint could be received as a reward for completing the challenges of the challenge (10/02/2019 - 01/01/2019) with a battle pass.
Appearance