From Tanki Online Wiki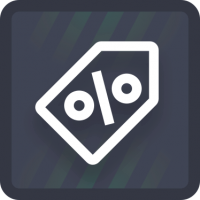 The Shop is where goods can be purchased for in-game currencies and/or real money. This includes crystals and tankoins, but also, for example, Product Kits and various kinds of containers. It can be accessed in the HTML5 version from the left side of the Lobby and in TO Mobile from the sidebar. Costs are adjusted occasionally, with such changes announced on the forum, social media, or patch notes.
Organization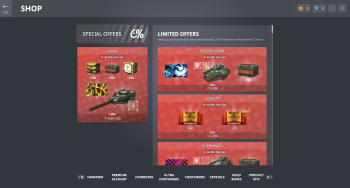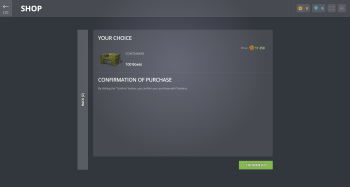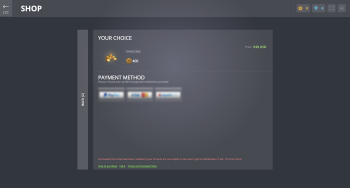 The Shop is divided into categories based on the items available in each section; the categories are as follows: special offers and Showcase, tankoins, premium account, containers, crystals, Gold Boxes, and Product Kits. Various offers are available in each category, most of which differ in cost and quantity.
The last part of the Shop contains a place where promotional codes can be redeemed.
Purchasing items
The buying process differs depending on the medium of exchange. For an item that is available for crystals or tankoins, the purchase must simply be confirmed after clicking on the offer (see image). Where real money is concerned, there are various payment methods. Payment providers vary widely depending on country.
To purchase an item with real money, select the payment provider of your choice. After your confirmation, you will be forwarded to your payment provider's website, where you have to follow the on-screen instructions. At the end you have to click on "Pay" or "Buy" and your purchase is complete.
In TO Mobile, all payments are processed via Google Pay. Other payment options are available there accordingly.
Failed payment transaction
Some payment providers take a while to process transactions - up to 24 hours when used for the first time. If the purchased item has still not been credited to your account, please write to Tech Support via the following form: Application for failed payment
If crystals or tankoins were used, please use this form instead: Application for return of lost crystals
Items available to purchase
Special offers & Showcase
The Showcase is shown at the very top of the Shop. Here, special offers are available at a discounted price. Special offers are temporary packages or bundles that contain a number of items, somewhat like a Product Kit. They may contain items that are impossible to obtain anywhere else, for example, a special paint. The Showcase is updated every 12 hours, with new offers replacing the old ones.
There is usually an offer for a Skin on the left side of the Showcase - this is the only way to buy Skins for Tankoins.
Tankoins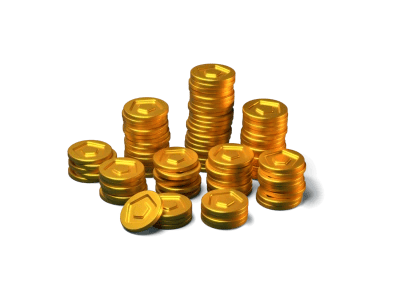 Tankoins are the premium currency in Tanki Online. They are used to purchase items from the Shop; the exceptions being Premium Account and certain special offers.
Crystals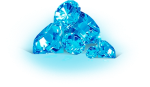 Crystals are the main currency in Tanki Online. Crystals are mostly obtained by playing battles; they can be spent in the Garage on equipment as well as showcase offers in the shop.. Crystals earned by playing can be supplemented by purchasing them from the Shop.
Containers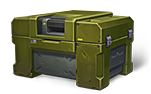 Containers are purchasable items that, upon opening, can reward you with random prizes, some of which cannot be obtained any other way.
During special events, Ultra Containers may be offered as well. These boast a higher chance of dropping rare items. Occasionally, Coinboxes are put up for sale too. These containers contain Supplies, crystals, or tankoins.
Stars

Stars are usually obtained from battles to complete Challenges, however they are also available in the Shop to purchase to complete tiers quicker or to just get the last few stars to complete the tier.
Premium Account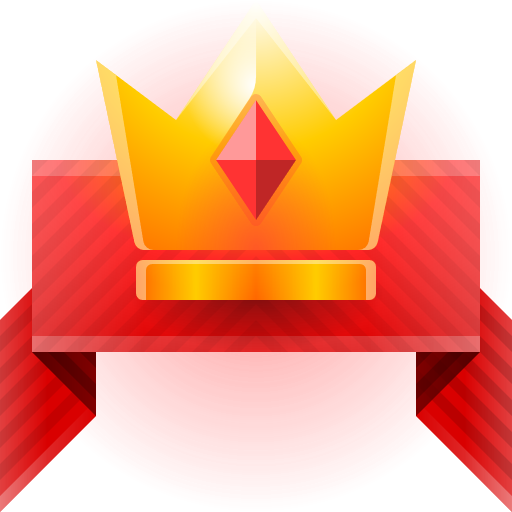 A Premium Account offers a variety of bonuses such as a 50% bonus to experience points earned in battles and double the number of crystals and Stars earned in battles. It also offers the user large long-term advantages and perks. If you need help purchasing a Premium Account, refer here.
Gold Boxes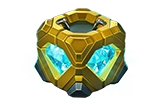 Purchasing a Gold Box gives you the ability to drop a Gold Box on the battlefield. You can do this to celebrate something, use it strategically or just for fun. The Gold Box will always be worth 1000 crystals, despite whether it is during a special event or not.
Gold Boxes can be purchased from the rank of

Warrant Officer 1.
Product Kits
Product Kits are packages that consist of a hull, turret, and matching module. The price of a kit is lower than what all the items in the package would cost if purchased individually. Additionally, some Product Kits may be offered that contain equipment that has not yet been unlocked in the Garage (due to rank being too low).
Buying a Product Kit from the Shop is a great option for people looking to rank up quickly and not waste too much time waiting for their kit to appear in the garage. The kits in the Shop are always available if the player is at the appropriate rank to purchase them.
Promotional Codes

Within this section one can redeem a Promo Code. Promo Codes can be obtained from contests and other community events; they cannot be purchased directly.
If you need help claiming a Promo Code, refer here.