From Tanki Online Wiki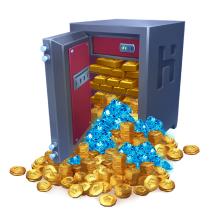 The Piggy Bank is a unique feature in the mobile version of the game that provides players with an offer that varies through gameplay to purchase at a lower fixed price. The player has the ability to increase the crystal and Tankoin reward of the special offer by earning battle points, in return making a better deal.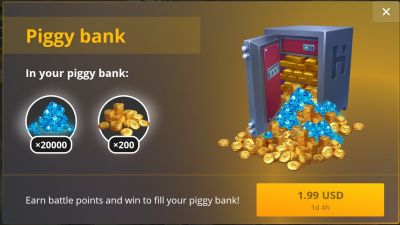 Rewards
Every player starts with 8 000 crystals in the piggy bank at 20% progress.



As the player plays, it increases the number of rewards in the piggy bank until it reaches a maximum 20 000 crystals and 200 Tankoins at 100% progress with the same fixed price from the beginning.


Interesting Facts
Piggy Bank was added to the mobile version of the game on November 4th, 2020.