From Tanki Online Wiki
Rank 27
Marshal

EXP
1000000-1121999
Promotion bonus


28 000
Unlocked Garage items


200 000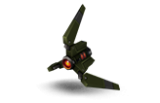 Trivia
By becoming a Marshal, one gains the access to buy any turret, hull and module of Mk7 modification of their choice.
Marshal was the highest rank in the game before Fieldmarshal, Commander and Generalissimo ranks were introduced on December 17, 2012.
The first player to achieve Marshal rank was the tanker named T7000.