From Tanki Online Wiki
Who are Head Administrators?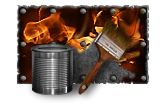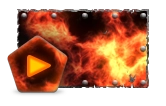 Are technically the assistants of the community manager and assist the CM. They are involved in running the community. If you have any problems with one of the administrators or would like to suggest something when it comes to how EN Community works, you should reach out to the Head Administration or Community Manager.

In the list of the Forum Members their names are highlighted in red.
What do Head Administrators do?
They assist in the community management with various tasks, be it scheduling announcements, checks, taking care of the community, manage helper teams, and help plan and run future big in-game events.
How do I contact a Head Administrator?
The best way to contact a head administrator is through the forum, however, make sure your question/comment/complaint can be answered by a helper or admin before contacting the Head Administrator.
Current Head Administrators
Former Head Administrators