Forester
From Tanki Online Wiki

Did you know that...

Description
This is one of two paints specifically designed for ground operations in a mid latitude climate. According to reports from the independent organization "True Camouflage", a tank wearing this particular combination of light and dark green, is less likely to be detected in such regions.
Price
2 500

Available From
Appearance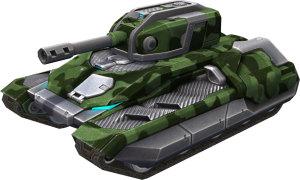 History
Forester was one of the first paints introduced to the garage. Originally, it had no protection, and was a popular paint for many of the major Russian clans before the rebalance in 2012.