Flow
From Tanki Online Wiki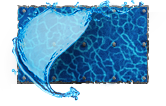 Description
A legendary animated tank coating - the first of its kind.
Ultra-compact tesla-generators cause energy to flow along the tank's body, surrounding it with a moving field of unstable particles that swirls around the tank in hypnotic, swaying patterns.
This special paint was originally named "XF-245RD". However, it was soon nicknamed "Flow", not just because of its flowing patterns, but because the tankers who use it personify the deadly calm and crushing power of flowing water.

Price
59.90 USD
Interesting Facts
Flow was the first animated paint to be released in Tanki.
A unique paint available for purchase from July 8th to July 10th 2017. It was part of a bundle containing crystals, supplies, Gold Boxes and Premium.
Appearance