Dynamic Shadows
From Tanki Online Wiki

Did you know that...

Introduction of the option
Update 1.104.0 released on October 4, 2012 added the support for dynamic shadows to the game: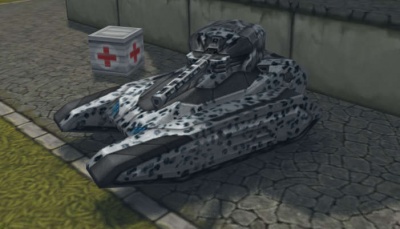 Thanks to this feature, various objects on maps (buildings, fences, trees, tanks, etc.) can now cast shadows. Even the turret of a tank drops a shadow on the hull.
Dynamic shadows can be enabled only with hardware acceleration on Windows, MacOS and Linux.
Enabling the option
Depending on the performance of your PC you can enable and disable this function in Settings. Don't forget to switch on hardware acceleration.
Interesting facts
During the celebration of Halloween 2012, a special map was added to the game. Apart from special attributes (dark skybox, ghosts, pumpkins, tombstones, pictures of skulls on the walls and music), the map had a night mode. However, the night mode was only working when Dynamic Shadows were enabled. Here is a video made by NBAHbI4, showing the map: