Demon
From Tanki Online Wiki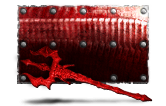 Description
The most mysterious paint in the game!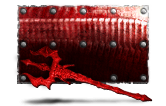 Rarity
✹ Special
Interesting Facts
This paint is the exclusive property of Godmode_ON.
Comes with an exclusive spectrum module that has 99% protection against all turrets and mines.
Used to be a pure red demon texture but on April 1st, 2014 it was changed to red/blue.
On April 1, 2014, Godmode_ON's paint was the Holiday paint without the protections.
Godmode_ON's ex-girlfriend "A_Viuva_Negra" (The Black Widow) also wears this paint in the Brazilian servers.
Appearance