From Tanki Online Wiki
List of official content creators
Supporting a content creator
You can support your favorite official content creator by purchasing items from the Shop.

1. Open Settings → Account and scroll to the Creator Code section.

2. Click "add new tag", select the creator code that corresponds to your favorite content creator and hit Enter.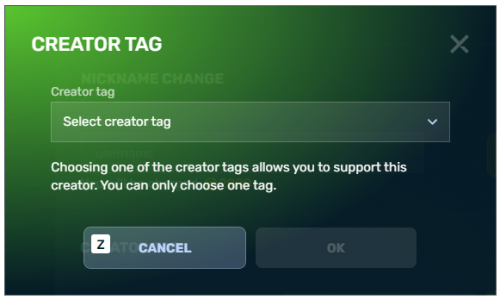 After you've selected a content creator to support, whenever you purchase an item for real money in the Shop, the content creator will receive an undisclosed percent of the proceeds.