Chill bro!
From Tanki Online Wiki

Did you know that...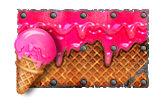 Description
A paint for the tanker who's cool regardless of the season. Try this one out with a Freeze and Mammoth combo to get a distinct "ice-age" look.
[[File:
This paint was available in the Shop during the 2017 Summer Sale celebrations.
|50px|link=]]
Attention! {{{3}}}
Price
19.99 €

Available From

Recruit
Appearance